About Me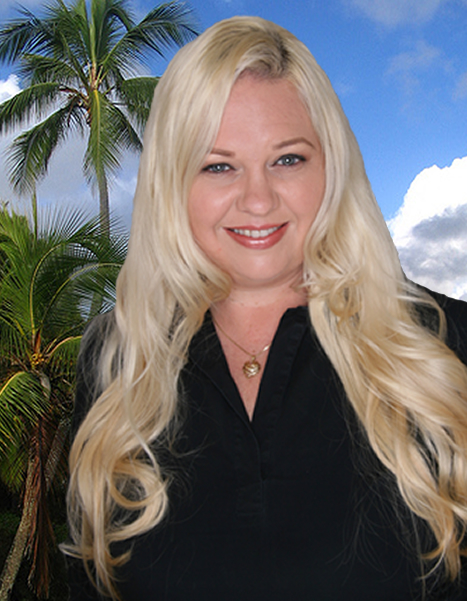 Aloha and mahalo for checking out Hawaii Dream Realty LLC.
Hawaii Dream Realty LLC has evolved since opening its doors as a real estate sales and marketing company in January 2007. The company began as an independent brokerage under the leadership of Theresa Harden (R). As an independent real estate brokerage, the company established itself as a premier provider of real estate services, and by April 2008, the company became the first EXIT Realty Corp International franchise in Hawaii. Within three years, the company's agents began receiving nominations for the Honolulu Board of Realtors Aloha Aina "People's Choice" award, as well as USCA "Best of Local Business" Award and, in 2020, Best Agent Award nomination. More recently, the company received a 2022 Best of Honolulu Award in the Real Estate Agency category by the Honolulu Award Program.
2012 was a special year for the company with the expansion of a second office in Honolulu and the honor of having one of its trained agents receive the prestigious Aloha Aina "People's Choice" award. The franchise provided training on industry technologies and operating an efficient and effective brokerage which became invaluable knowledge as we moved the company forward. The Honolulu office was located in the busy, resort zoned, Kuhio Village Towers. Soon the tower owners' were coming to us for advice and guidance on their investments. Recognizing the need for investor services, the company expanded its business lines to include short term and long term management and obtained the industry platforms that enable the entire operation.
Today the company once again operates as an independent real estate brokerage but with a specialization in sales, marketing, exchange and management of investment properties. Whether you are in the market for a home or cash flow properties, the company has the expertise, tools and resources that enable our agents and Clients to prosper.
Our office is located in the heart of Waikiki and we are your O'ahu Real Estate Connection providing award winning services in sales, marketing, and management of residential and commercial real estate on O'ahu. Whether you are buying or selling a home, our team of professional, experienced agents are waiting to help you. We strive to achieve positive results in every step of the real estate process, and will treat you with professionalism and integrity. We look forward to hearing from you and appreciate the opportunity to earn your business.


Hawaii Dream Realty LLC Testimonials
Dream Team for sure. The staff are super friendly and accommodating. I would definitely use them again. R Mundy, 01/2021
The Hawaii Dream Team staff does a great job at responding to anything that may come up. J Quant, 11/2020
Hawaii Dream Realty were very responsive and had great communication about everything. C Fabian, 02/2020
Working with Hawaii Dream Realty was exceptional! They were communicative, friendly, and helpful. B Bones, 01/2020
Hawaii Dream Realty TEAM is easy to work with. H Kei, 01/2020
Theresa Harden was a tremendous help for us last summer in finding our quarters in Kailua. In fact, if not for her being aggressive and battling for our house, we probably would not have been successful. We were very, very happy with Theresa. J.K. Lowrey, 04/2010
Theresa is on the cutting edge of the real estate industry! She has all the latest and best training available to her thru the EXIT system. This enables her to bring the best information to her clients! P. Langley, 12/2010
Mrs. Harden is amazing! Her knowledge, keen eye for detail and energetic personality make her the Realtor of Realtors. Seeing her in action is a learning experience in not just Real Estate but Life. F. Lopez, 08/2011
Theresa Harden has been working hard for me over the past few years, most recently with the sales of two of my properties. Theresa has shown the up most care and professionalism with the sale of my two properties. Theresa is a hard worker with a high ethical standard. She is honest and fair. A. Altman, 09/2014


All our agents are licensed by the Honolulu Board of Realtors and are members of the National Association of Realtors and the Hawaii Association of Realtors.